ADKs ACO team members bring both experience and passion to their roles. This is a unique team that has bonded over the mission to improve the health of our region and, in turn, the lives of our neighbors.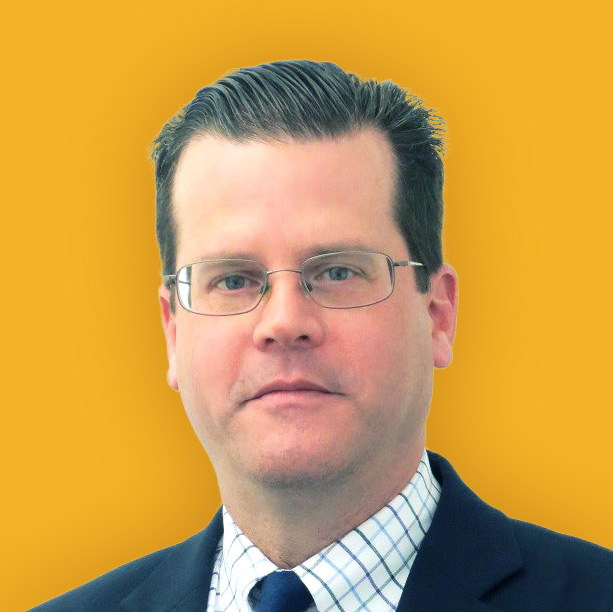 Eric Burton
Interim Chief Executive Officer (CEO)
Eric Burton is the Interim CEO of the Adirondacks ACO.  Eric is also the CEO for Adirondack Health Institute (AHI).   Eric provides strategic leadership for both organizations, working with the respective Boards, management team, staff, members, health care providers, community-based organizations and other community partners to establish and successfully implement long-range goals, strategies, plans, and policies. 
Eric joined AHI in April 2016 as Chief Financial Officer. He is a health care financial and operations leader with more than 25 years of experience. Prior to joining AHI, he was Chief Operating Officer at Hometown Health Centers in Schenectady, NY. Prior to being named COO, he held the position of Chief Financial Officer for more than five years, overseeing a successful financial recovery plan for the organization. He also previously held the position of Chief Financial Officer of Hudson Headwaters Health Network in Queensbury, NY.
Eric received a Bachelor of Science degree in Finance and a Certificate in Accounting from Siena College in Loudonville, NY. He is a member of the Healthcare Financial Management Association. In 2014, he was named to the Albany Business Review's CFO of the Year class. Eric and his family enjoy camping and fishing in the Adirondack region.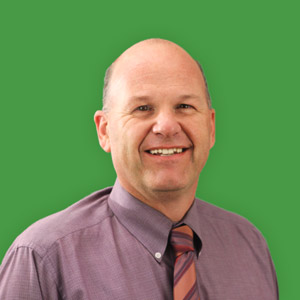 Wouter J. Rietsema, M.D.
Chief Medical Officer
Wouter J. Rietsema, MD, is the Chief Medical Officer of Adirondacks ACO and the Vice President of Population Health and Information Services at the University of Vermont Health Network – Champlain Valley Physicians Hospital (CVPH).  Dr. Rietsema has a BA in Spanish, an MD degree, a graduate certificate in Medical Informatics, and is Board Certified in Infectious Diseases.
Dr. Rietsema and his wife Loretta are 25-year residents of Plattsburgh, New York, where they were lucky enough to raise three children, and are now fortunate enough to enjoy being empty nesters. They are both active in a variety of community organizations and love enjoying the thriving downtown restaurant scene. Between those activities, amateur photography, and sourdough bread baking, the nest may be empty but the time is full!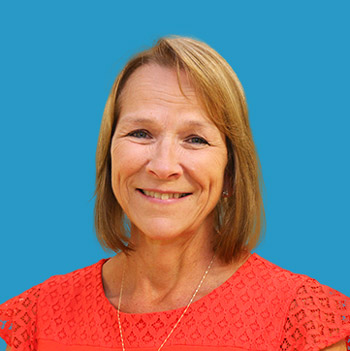 Karen Ashline
Vice President
Karen Ashline is Associate Vice President for Adirondacks ACO, encompassing both the Medicare Shared Savings Program and Adirondack Multi-Payer Medical Home Program. Karen has a Master's degree in Administration and Leadership from SUNY Plattsburgh. She takes pride in working to structure the ACO to better coordinate care and provide high-quality services and care at the right time, in the right setting, and at the lowest possible cost for New Yorkers. 
Karen is a native of rural Essex County, New York, and has a clear understanding of the demographics of the area.  She is keenly aware of the challenges facing patients and their health care providers in the rural counties of northern New York State. She spends her leisure time boating on Lake Champlain in the summer and traveling to warmer climates in the winter.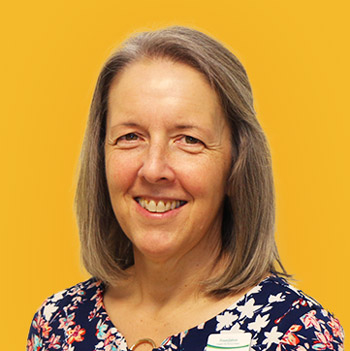 Brenda Stiles
Director of Clinical Quality Improvement and Practice Transformation
Brenda Stiles is the Director of Clinical Quality Improvement and Practice Transformation for Adirondacks ACO. Brenda's focus is on providing the information and supports necessary for providers within the network to sustain the "person-centric" model of care. This helps create positive patient experiences and outcomes, fosters improved population health, and improves provider and staff experiences within the changing health-care landscape.
Brenda has a Bachelor of Science degree in Nursing from SUNY Plattsburgh. As a longtime resident of upstate New York, and with more than 30 years of nursing experience, she is very familiar with the health care challenges of the region.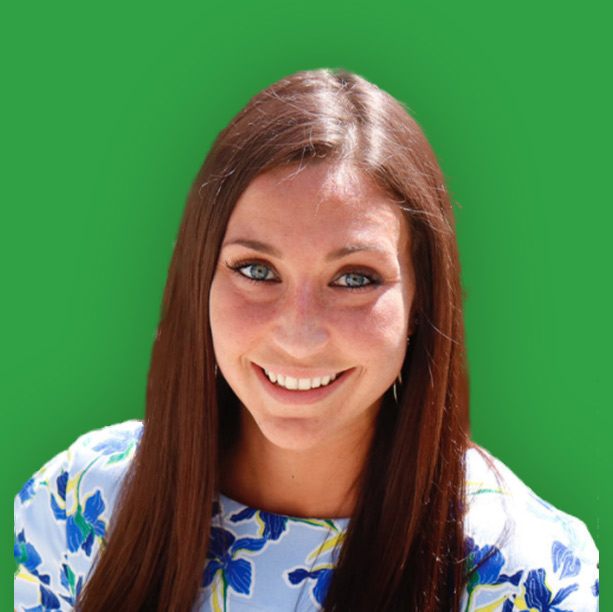 Katy Cook
Director of Partner Engagement
Katy Cook is the Director of Partner Engagement, working in a dual role between the ACO and Adirondack Health Institute. Prior to her role with the ACO and AHI, she worked at AHI as the Telehealth Project Manager for nearly 5 years. She has also worked for the Healthcare Association of New York State in their Regulatory Affairs department, as well as in the 340B Program with Hudson Headwaters Health Network. Katy earned a Master of Science degree in Healthcare Administration from Utica College and a Bachelor of Science degree in Management Science from SUNY Plattsburgh.
Katy is a longtime resident of upstate New York, having moved to Minerva from Southern California when she was a child. She is very familiar with the demographics of the area and the challenges facing patients and their health care providers in the rural counties of northern New York State. Outside of work, she manages a CrossFit gym and competes locally in CrossFit and weightlifting competitions.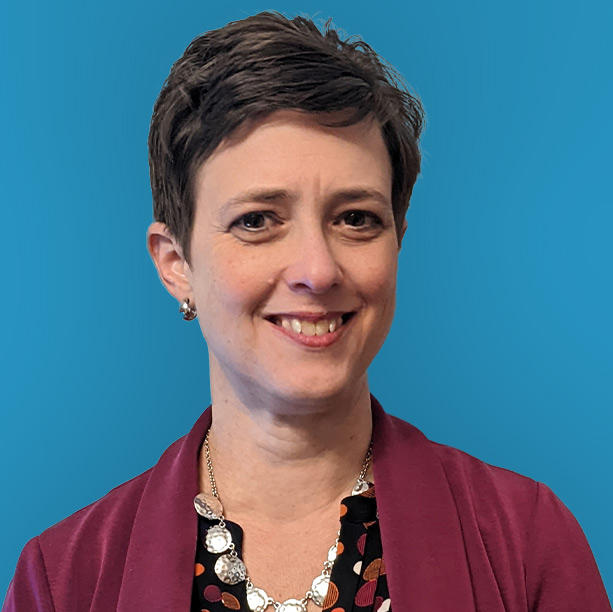 Laura Morris
Director of Data Analytics
Laura Morris is the Director of Data Analytics for Adirondack Health Institute and the Adirondacks ACO. Prior to this position, she worked at Glens Falls Hospital as a Senior Business Analyst in the Quality Management department. In this role she provided analytic support and insights to departments across the organization on projects addressing a variety of topics, such as patient safety, readmissions, mortality, nursing-led studies, and CMS Hospital Compare. Prior to her work at the hospital, she spent a decade working for New York State at the Department of Health and at the Office of Mental Health. While there she largely focused on projects related to the quality of care through the perspective of health plans, including New York State Medicaid. Prior to that, she managed the evaluation and analysis portions of grant-funded projects that were focused on treatments and interventions for the mentally ill, homeless, and other disadvantaged populations.
Laura received a bachelor's degree in psychology from Smith College and a master's degree in statistics from the University of Vermont. She has also successfully achieved the status of Certified Professional in Healthcare Quality (CPHQ). Her professional passions include the application of data-driven decision-making towards achieving strategic goals and performance improvement in healthcare.
Laura moved to this area when she was a teenager and, after some wandering, returned here to live with her husband, two teenage sons, and two cats. Some of her favorite activities include hiking, biking, reading, and cooking.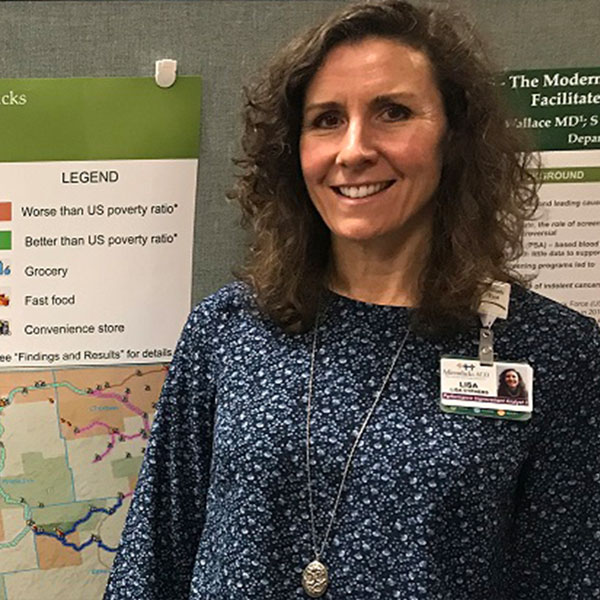 Lisa Cyphers
Senior Performance Improvement Analyst
Lisa Cyphers is a Senior Performance Improvement Analyst with the ACO. Her role entails mining our claims database, producing reports for our providers, and mapping everything from healthcare outcomes to social determinants of health to COVID vaccine rates in the region. Her background in data analytics stems from her days at the Institute for Behavioral Genetics at CU Boulder, where she was awarded an NIMH Fellowship to pursue her MA. She then moved to New York City to take a job in the Graduate Department of Psychology at NYU. She performed statistical analyses as a Research Scientist and earned an MA in Mathematics Education. Deciding against the teaching route, she came to the Northern Adirondack Medical Home in its infancy and has been with the ACO from Day 1. She has presented maps at the Vizient Clinical Connections Summit, the AHI Leadership Summit, the Jeffords Quality Forum, and CCHD's Action for Health.
A native of Rochester who grew up in sunny Colorado, she is a self-professed nerd who loves most aspects of data analysis – especially mapping – and all aspects of the Adirondacks near her home in Plattsburgh. According to her 18-year-old self, as depicted in the CU Boulder yearbook, she likes people and skiing!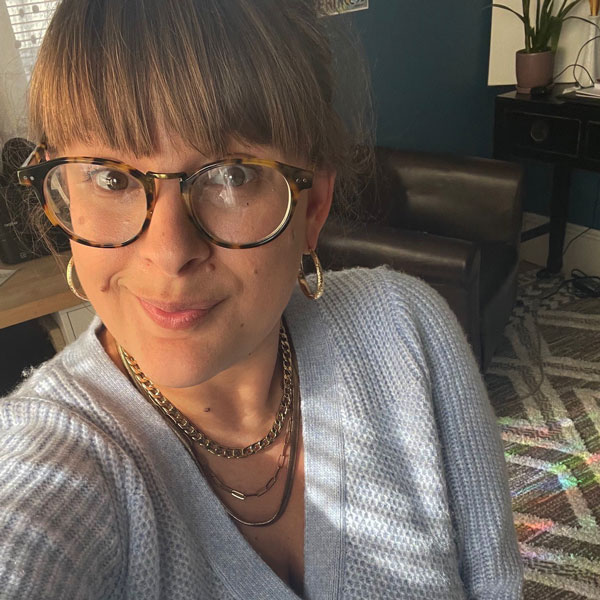 Meg Henning
Project Manager
Meg Henning has served an integral role within the ACO industry for the past four years. She has been a valuable member of each team she serves, switching from role to role to complete the tasks required of her. As a Project Manager, she has worked diligently to provide data reports with the data team, worked with payers, providers, and overall network support. Her previous experiences in digital marketing, consumer analysis, data analysis, and even time spent in the fashion industry gives her unique perspectives on community and provider outreach. She has committed herself to the consistent growth and expansion of skills required of her, with the goal always set on innovation and success of the ACO.
In her off time, Meg's commitment does not rest. She is a devoted mother of her new baby boy Owyn, who she raises with her husband. After traveling the world, Meg has settled in Vermont with her family in the small town she grew up in. In the time they find together, she and her family enjoy walks along the  shores of Lake Champlain.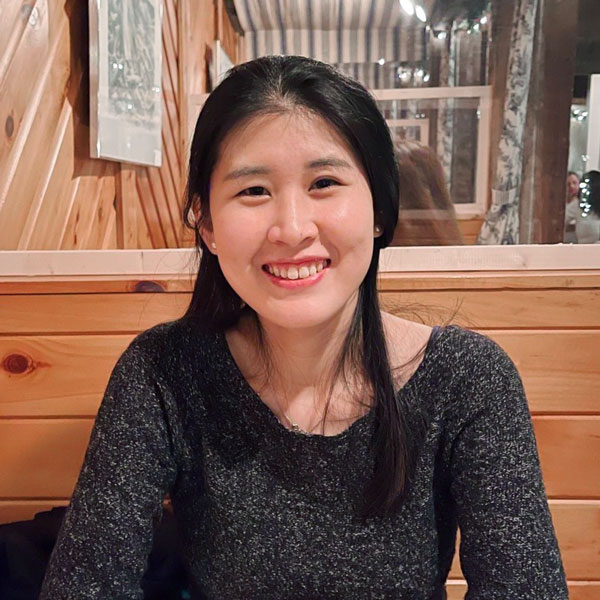 Lilian Wu
Program Performance Analyst
Lilian Wu is the Program Performance Analyst at Adirondacks ACO. Her role entails supporting the ACO's financial performance by focusing on strategic analysis for various payers as well as reporting her findings to the network providers. This year Lilian assisted in building the ACO vaccine tracking dashboard for the north county region that helped support the vaccination efforts for the north county. Prior to her work here at Adirondacks ACO, she had worked for the University of Pittsburgh Medical Center as a project manager. A native from Taipei, Taiwan, Lilian loves helping people and that is how she came into this industry.
Outside work, Lilian is a skilled artist and for fun illustrates children's books. When she is not drawing, she loves to be in the kitchen baking or cuddling up with her cat.
Tyler Babbie
Accountant
Tyler Babbie is the ACO Accountant for the Adirondacks ACO. Tyler's primary focus is to provide timely and accurate monthly and yearly financial reporting. Before joining the Adirondacks ACO, Tyler worked in public accounting, providing financial statement and pension audit services. Tyler earned Bachelor of Science degrees in Accounting and Business Administration from SUNY Plattsburgh.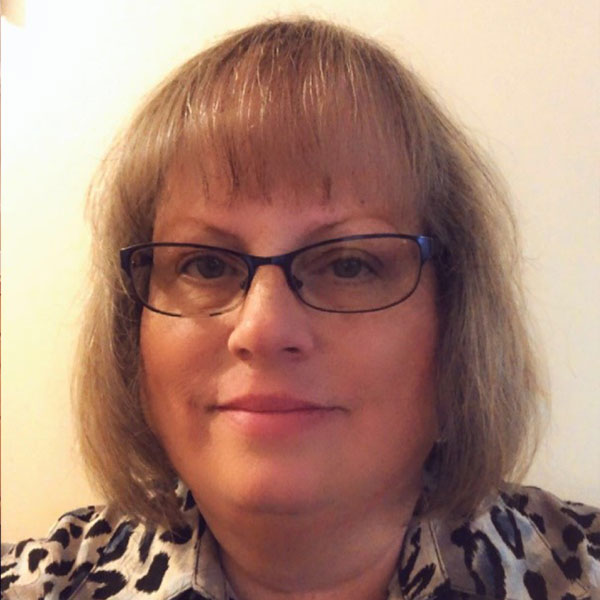 Melissa Joyce
Support Specialist
Melissa Joyce is the ACO Support Specialist. She works on quality initiatives that help primary care practices support their patients. She also focuses her support on the HRSA Care Coordination grant that focuses on connecting discharged patients to the appropriate level of care management. Melissa has 25 years of healthcare experience including office management and billing. She is a Certified Content Expert (CCE) in the Patient-Centered Medical Home (PCMH) program through NCQA (National Committee for Quality Assurance). For the past eleven years, she has worked with the Adirondacks ACO and Medical Home to help build and support the care management/community resource program that exists today. Melissa does this work seeing she believes strongly in the building of relationships and enjoys interacting with others.
Outside of work, Melissa enjoys cooking for her friends and family. She is a wife and a mother of two grown children. When she is not in the kitchen you can find her cheering on her grandchild at hockey games.
Board Members
Adirondacks ACO is governed by a Board of Managers that provides oversight of the services needed to fulfill the Quadruple Aim: "Improve the Quality of Care, Increase Patient Satisfaction, Lower the Cost of Care, and Increase Provider Satisfaction."
Adirondacks ACO's Board of Directors includes providers from all sectors of our regional health care system, as well as local residents who represent Medicare and Medicaid beneficiaries, and an individual who advocates for the uninsured. These individuals actively participate in board meetings, provide community input and guidance, and vote on all matters that come before the board. 
Kevin Gallagher, M.D.
HHHN, ACO Participant
Chris Hickey
University of Vermont Health Network CVPH
Chris Tournier
CFO HHHN, ACO Participant
Ann Marie Hatch
Glens Falls Hospital, ACO Participant
Craig Letourneau
Glens Falls Hospital, ACO Participant
David Beguin, M.D.
Chair, ACO Participant
Kristin Ambler M.D.
ACO Participant
Robert Laba
CFO Adirondack Medical Center, ACO Participant
Darci Beiras, M.D.
Adirondack Medical Center, ACO Participant
Paul Filion, M.D.
ACO Participant
Martin Mannix
Medicare Beneficiary
Tess Barker
Representative Uninsured Beneficiary
Diana Scalise
University of Vermont Health Network CVPH, ACO Participant
Amanda Bulris-Allen
Medicaid Beneficiary
Wouter Rietsema, M.D.
University of Vermont Health Network CVPH, ACO Participant
Associated Committees and Committee Leadership
Executive Committee: David Beguin M.D. – Chair
Finance Committee: Chris Tournier – Chair
Population Health Advisory Committee: Wouter Rietsema M.D. – Chair