Our Mission
Ultimately, our goal is to build healthy communities and a sustainable rural health care system by enabling providers, clinicians, and other health care professionals to deliver the highest-quality care, at the most optimal cost, for the people of the region. We do this by collecting data on quality and cost metrics, promoting evidence-based medicine, encouraging patient engagement, and increasing the focus on whole-person wellness — all in an environment that provides support to our participating providers.
The ACO model has four essential priorities, which we call the "Quadruple Aim:" 
Improve the quality of care
We continually look for improvement opportunities that may not be obvious. We work to better understand these opportunities by utilizing data from our network and our federal and commercial health plan partners. We use the data findings to create best practices that are shared and implemented among all providers and to inform and support providers as they work toward common goals for the region.
Increase patient satisfaction
We want to ensure that patients are getting the right care at the right time, in the right location, as well as create partnerships to offer patients more accessible and integrated community-based resources. We want to understand patients' needs and help providers improve their care. We know that when patients are well cared for, and when we focus on prevention and disease management in addition to treatment for illness and injury, patients live happier, more fulfilling lives.
Make healthcare more effective and efficient
When the cost of health care increases, families feel it, and this can deter some from seeking treatment, leading to poor health. By working together to make the system more effective and efficient, we help our participating providers create a patient-centered environment focused on healthy outcomes rather than procedure volume. This will help reduce the cost of healthcare over time.
Increase provider satisfaction
Providers, clinicians, and other health care professionals want to help and heal people. Our goal is to support our provider teams by giving them the tools and supports to spend more time with patients, delivering care. In a traditional fee-for-service payment system, the focus is on sickness care rather than wellness and health care. Providers are paid by the appointment and not for the outcome.  The ACO has partnered with payers and government entities under valued-based-payment (VBP) models to change the incentive to keep our community healthy and are rewarded with shared savings for doing so.   The focus is on value, not simply volume. 
Adirondacks ACO was officially established in May 2013, with our founding members, Champlain Valley Physicians Hospital (CVPH) and Fletcher Allen Medical Group (FAMG), in collaboration with other area hospitals, Hudson Headwaters Health Network, independent physician groups, and The University of Vermont Medical Center (UVMMC).
We were originally formed to carry on the work begun by the Adirondack Region Medical Home Pilot, which began in 2010 and ended in 2017. The Pilot was created to help transform the way primary care is delivered in the Adirondacks and northern New York State. The Pilot recognized all participating primary care practices as National Committee for Quality Assurance (NCQA) Patient-Centered Medical Homes (most at Level III), which gave them a larger role in coordinating patient care. The Pilot also established procedures for 24/7 access to care, initiated transitional care programs, and made significant investments in technology and enhanced care coordination.
Adirondacks ACO entered its first contract with Medicare in 2014 as part of the Medicare Shared Savings Program (MSSP), which addressed the rising cost of care by incentivizing providers to focus on value over volume. The program offered accountable care organizations the opportunity to coordinate care for Medicare beneficiaries and share in potential cost-savings if certain quality measures were met.
Following the success of that contract, ADKs ACO has expanded its contracts with government plans and developed similar value-based-payment contracts with commercial payers.
We at ADKs ACO carry on the work of the Medical Home, as we continue to work with primary care providers and hospitals, and expand into working with mental health providers, substance use treatment centers, and other sectors in health care. Our network providers are committed to whole-person care and to improving health care for all who live and work in our region.
Our Leadership
ADKs ACO team members bring both experience and passion to their roles. This is a unique team that has bonded over the mission to improve the health of our region and, in turn, the lives of our neighbors.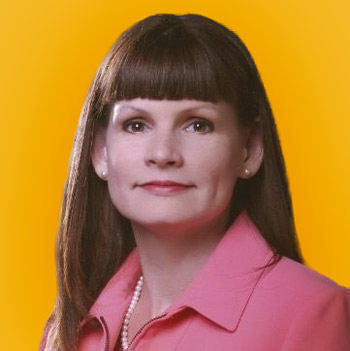 Karen Lee
Chief Executive Officer (CEO)
Karen Lee is the CEO of Adirondacks ACO. She has 25 years of healthcare management experience in executive-level leadership positions with employed and independent physicians, physician/hospital organizations, independent practice associations, accountable care organizations, and health insurance plans. Karen is well-versed in all of the ins and outs of health plan operations, managed care, payer contracting, and physician relations.
Karen moved here from the Pacific Northwest and is loving the area. In her free time, she enjoys the beauty of the Adirondacks and Vermont; she hikes almost every weekend with her husband, their daughter, and the family poodle, Bark Lee.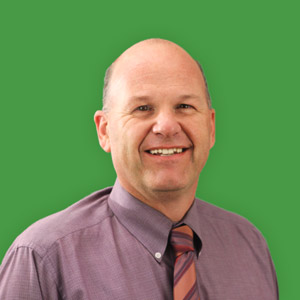 Wouter J. Rietsema, M.D.
Chief Medical Officer
Wouter J. Rietsema, MD, is the Chief Medical Officer of Adirondacks ACO and the Vice President of Population Health and Information Services at the University of Vermont Health Network – Champlain Valley Physicians Hospital (CVPH).  Dr. Rietsema has a BA in Spanish, an MD degree, a graduate certificate in Medical Informatics, and is Board Certified in Infectious Diseases.
Dr. Rietsema and his wife Loretta are 25-year residents of Plattsburgh, New York, where they were lucky enough to raise three children, and are now fortunate enough to enjoy being empty nesters. They are both active in a variety of community organizations and love enjoying the thriving downtown restaurant scene. Between those activities, amateur photography, and sourdough bread baking, the nest may be empty but the time is full!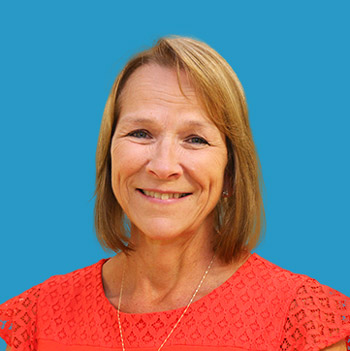 Karen Ashline
Associate Vice President
Karen Ashline is Associate Vice President for Adirondacks ACO, encompassing both the Medicare Shared Savings Program and Adirondack Multi-Payer Medical Home Program. Karen has a Master's degree in Administration and Leadership from SUNY Plattsburgh. She takes pride in working to structure the ACO to better coordinate care and provide high-quality services and care at the right time, in the right setting, and at the lowest possible cost for New Yorkers. 
Karen is a native of rural Essex County, New York, and has a clear understanding of the demographics of the area.  She is keenly aware of the challenges facing patients and their health care providers in the rural counties of northern New York State. She spends her leisure time boating on Lake Champlain in the summer and traveling to warmer climates in the winter.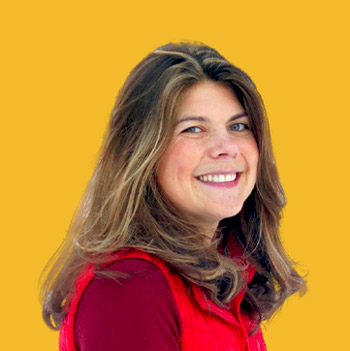 Kelly Lange
Vice President of ACO Strategy and Transformation
Kelly Lange is the Vice President of ACO Strategy and Transformation for Adirondacks ACO. Kelly's focus is on providing strategy for the long-term sustainability of the ACO, which is necessary to support reform within our provider network. Kelly provides the ACO with a wide array of health-care experience, including regulatory review, development of innovative payment models, and supporting provider-led initiatives. She served as Corporate Director of BlueCross BlueShield of Vermont, leading efforts in the development and implementation of the All-Payer Model health care reform initiative, establishing Vermont's only commercial ACO program, and supporting provider inclusion in innovative payment models.
Kelly received her law degree from the Western New England University School of Law and her undergraduate degree in Biology from The George Washington University. Kelly is an avid skier who enjoys anything outdoors with her husband and their golden retriever.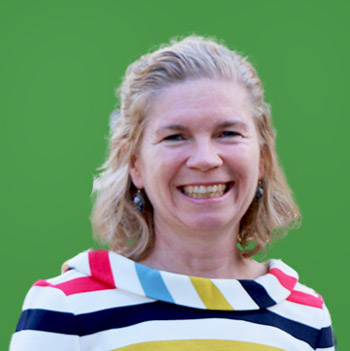 Megan A. Murphy
Director, Partner Engagement
Megan Murphy is the Director of Partner Engagement for Adirondacks ACO and Adirondack Health Institute (AHI). For both organizations, she works with health care providers and community-based organizations as they move toward value-based payment and addressing social determinants of health. She draws on her extensive background working at small non-profits and in health care.
Megan graduated from Fordham University with a Bachelor of Arts degree in English and also has a degree from the French Culinary Institute in the Art of International Bread Baking. She grew up in New Jersey, has lived in New York City and Moscow, Russia, and for the past twenty years has made her home in the heart of the Adirondack Park in New Russia, NY: the perfect location for a family that enjoys hiking, canoeing, swimming, biking, cross-country skiing, snowshoeing, and Nordic skating.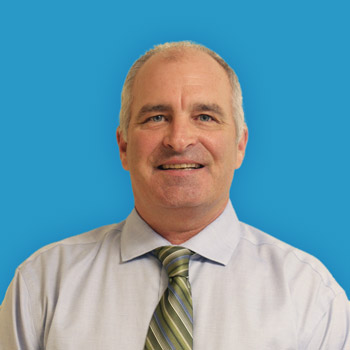 Bob Dickie
Director of Population Health Resources
Bob Dickie is the Director of Population Health Resources for Adirondacks ACO.  He has been involved in healthcare quality improvement for more than ten years, in both hospital and outpatient settings. In his role at Adirondacks ACO, he leads a team of analysts who work to identify opportunities for improvement across the ACO, and also serves as an internal process improvement consultant for the organization.
Bob has an engineering degree from Syracuse University and a Masters degree in Health Care Administration from Champlain College. In his free time, Bob enjoys the great outdoors of the Adirondacks and spends his time skiing, hiking, and biking.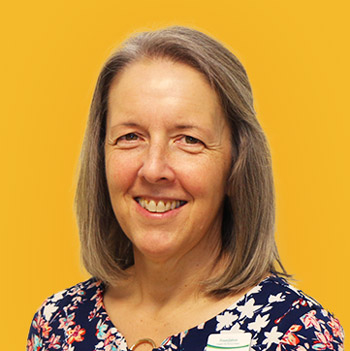 Brenda Stiles
Director of Clinical Quality Improvement and Practice Transformation
Brenda Stiles is the Director of Clinical Quality Improvement and Practice Transformation for Adirondacks ACO. Brenda's focus is on providing the information and supports necessary for providers within the network to sustain the "person-centric" model of care. This helps create positive patient experiences and outcomes, fosters improved population health, and improves provider and staff experiences within the changing health-care landscape.
Brenda has a Bachelor of Science degree in Nursing from SUNY Plattsburgh. As a longtime resident of upstate New York, and with more than 30 years of nursing experience, she is very familiar with the health care challenges of the region.
Board Members
Adirondacks ACO's Board of Directors includes providers from all sectors of our regional health care system, as well as local residents who represent Medicare and Medicaid beneficiaries, and an individual who advocates for the uninsured. These individuals actively participate in board meetings, provide community input and guidance, and vote on all matters that come before the board. 
Michelle LeBeau,
President CVPH, ACO Participant
John Brumsted, M.D.
University of Vermont Health Network CVPH
John Rugge M.D
Chair, HHHN, ACO Participant
David Slingerland, M.D.
CEO HHHN, ACO Participant
Chris Tournier
CFO HHHN, ACO Participant
David Beguin, M.D.
ACO Participant
Kristin Ambler M.D.
ACO Participant
Dianne Shugrue
CEO Glens Falls Hospital , ACO Participant
Patti Hammond
VP Physician Practice Management , ACO Participant
Sylvia Getman
Vice Chair, CEO Adirondack Health, ACO Participant
Elizabeth Buck, M.D.
Adirondack Internal Medicine and Pediatrics, ACO Participant
Paul Filion, M.D.
ACO Participant
Eric Burton
CEO Adirondack Health Institute
Martin Mannix
Medicare Beneficiary
Amanda Bulris-Allen
Medicaid Beneficiary
Howard Schapiro, M.D.
University of Vermont Health Network CVPH
Tess Barker
Representative Uninsured Beneficiary
Associated Committees and Committee Leadership
Executive Committee: John Ruggie M.D. – Chair
Finance Committee: Chris Tournier – Chair
Pop health committee: Wouter Rietsema M.D. – Chair