We know you care about your patients and your communities.
Adirondacks ACO provides an opportunity to be part of a team that works together to share best practices and collaborate to deliver the very best care. We provide our network partners, such as doctors and other providers, access to data, resources, and tools to improve patient health.
Our 800-plus providers care for more than 125,000 lives in the Adirondacks and northern New York regions.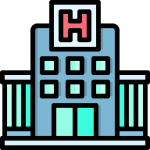 How will Adirondacks ACO Benefit me or my practice?
We are a provider-led entity that is working together to create the future we all want, with high-quality care, improved efficiency and outcomes, lower costs of care, and increased patient and provider satisfaction. Our vision for the future is a system that allows you to spend more of your time doing what you want to do: seeing and helping patients.
Adirondacks ACO
Network Participants
Adirondacks ACO is an Accountable Care Organization (or ACO) made up of groups of doctors, hospitals, and other health care providers, who all work together to deliver high-quality, coordinated care.
We currently include more than 800 participating doctors, clinicians, and other health care professionals throughout Clinton, Essex, Franklin, Hamilton, Warren, Washington, and northern Saratoga counties of New York.
Click Here
What Adirondacks ACO Offers Network Providers & Partners
Access to critical data that improves patient outcomes region-wide.
Through smart and efficient data collection, we promote evidence-based medicine. Our data sources include payer claims data and clinical data – all supported by a data aggregator providing a 360-degree view of a patient's care. We study the effectiveness of procedures, treatments, wellness programs, and other patient-centered health care supports in order to develop best-practice opportunities that can be implemented across the region and ultimately improve the health of the entire population we serve.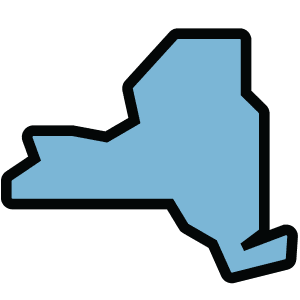 Efficient processes that respect your time.
Our providers focus on a single set of quality measures across six commercial payers. This way, you spend less time collecting data and more time improving care. We have also continued to enhance systems that measure quality at the ACO level, ultimately freeing up more of your time.
Financial support for non-traditional therapies.
Our primary care providers receive population health management payments for participation with Medicaid, Managed Medicaid, and commercial contracts. These foundational payments support the services that you want for your patients, but may not be reimbursable in the traditional manner – such as care management or diabetes education, for example.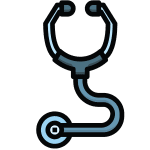 Leverage and independence.
We are a provider-governed organization, designed to allow providers the opportunity to maintain your independence while giving you the value of shared resources, data, and support that will prepare you for the future of health care delivery.
"Alone we can do so little, Together we can do so much" This quote from Helen Keller exemplifies the success we have achieved in coming together as part of the ACO network of providers. The Northwinds IPA was designed to bridge health, wellness and build connections across the North Country . This was accelerated by working with the ADKS ACO over the past several years. Our true potential to overcome the pressing challenges faced by healthcare providers is being reached through our collaboration with the ACOs wide network of providers.
The goal of value based contracting is to transform the healthcare payment system so it rewards quality of care instead of the volume of services provided.  Northwinds has aided in this process by improving the coordination and delivery of behavioral health services, in addition to the integration of primary care and hospital providers.
Adirondacks ACO
How do I join?

At Adirondacks ACO we always welcome new network partners and Providers. If you are not part of our network and would like to know more information please fill out our form, and an ACO representative will contact you!
FOR MORE INFORMATION ON HOW TO JOIN