Contract & Network Update
2022 Citizenship Criteria Update
We are mid-way through the year and many of our providers have already met a number of the Citizenship Criteria. The ACO and Northwinds teams are here to support our participants in satisfying requirements and en­suring we are focusing together as a network on improving quality and cost outcomes while providing excellent care to our beneficiaries.
Quality
80% of the ACO and 92% of Northwinds organizations provided the ACO with their quality improvement plans. These plans were due to Katy Cook on April 30th, so please submit this as soon as possible if you have not done so.
The UHC gap list was sent with overall great response. ACO providers improved their overall quality score by 3 points, with resulted in a 64.1% end score in quality which increased shared savings across several payers.
Care Coordination
All of the ACO providers and many Northwinds originations are participating in the North Country Care Coordination Collaborative or have an EMR that is risk stratifying the people that they serve.
All ACO providers including BHSN and Citizen Advocates received an annual wellness visit (AWV) report and opportunities report. The AWV report identifies individuals that are due or overdue for AWV allowing practices to schedule patients and IDs preventive screenings that need to be done during that year. The opportunity report focuses on care management and identifying individuals who have 5 or more ED visits in a rolling calendar year. This report also identifies new opportunities around coding for prediabetes, diabetes, and hypertension.
Engagement
60% of the ACO and 83% of Northwinds organizations had providers that attended the April Provider Meeting. There will be another provider meeting in October to satisfy this requirement.
70% of the ACO and 50% Northwinds organizations had staff that have attended two ACO Quality Meetings/Trainings.
To meet your Citizenship Criteria, you can work your gap lists, use your risk workbook, use codes to document depression screening, hypertension, and diabetes, take advantage of the ACO Office Hours, Practice Transformation meetings and participate in the Quality Improvement, North Country Care Coordination Collaborative and the Community & Beneficiary Engagement Work Group. Please contact Katy Cook by email or call 518-480-0111 x.329 to learn more.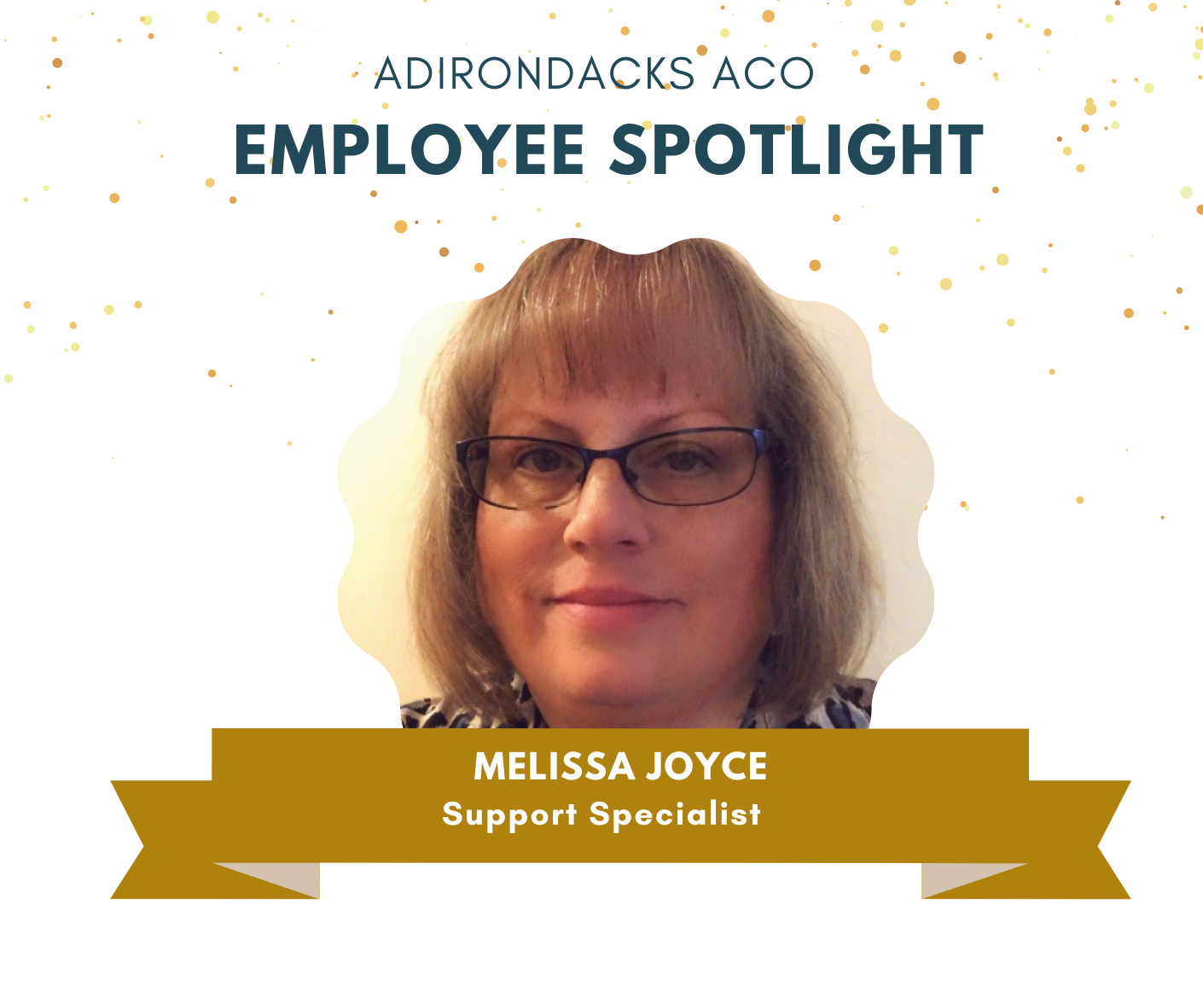 Melissa Joyce is the ACO Support Specialist and has supported the Medical Home and ACO team since inception.  Her historical knowledge of our work and the provider network are extensive and she is always willing to share this knowledge.  In addition to providing support to the Board of Managers and associated Board Committees, Melissa works on the many quality initiatives that help primary care practices support their patients. She also focuses her support on the HRSA Care Coordination grant that focuses on connecting discharged patients to the appropriate level of care management. Melissa has 25 years of healthcare experience including office management and billing. For the past eleven years, she has worked with the Adirondacks ACO and Medical Home to help build and support the care management/community resource program that exists today. Melissa believes strongly in the building of relationships and partnerships across the region.  She enjoys interacting with others with both a sense of professionalism and a strong sense of humor.
Outside of work, Melissa enjoys cooking for her friends and family. She is a wife and a mother of two grown children. When she is not in the kitchen you can find her cheering on her grandchild at hockey games.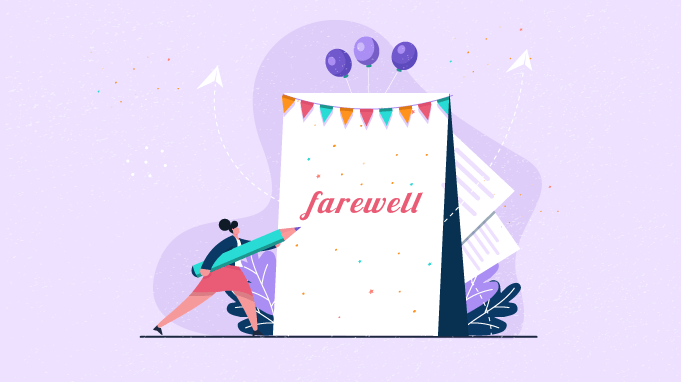 Brenda Stiles, Director of Clinical Quality Improvement and Practice Transformation
 
Brenda Stiles has resigned her position as Director of Clinical Quality Improvement and Practice Transformation – her last day is August 5, 2022.   Brenda joined the Medical Home Team in 2011 as a RN Care Manager and in 2014 she became the Director of Care Management and Quality for the Adirondacks ACO.  Since January 2018, Brenda has served as the Director of Clinical Quality Improvement and Practice Transformation, focusing her expertise on quality improvement and patient-centered care.  Her leadership has supported the ACO network partners and has enhanced our success with the ACO value based contracts – ultimately improving patient outcomes.  She has facilitated a number of initiatives and monthly workgroups, sharing education and a variety of tools which have been key to ensuring our provider network is well equipped to meet the many quality reporting requirements each performance year.  Her strong focus on quality, clinical systems and provider relationships have greatly impacted the North Country residents.
We very much appreciate Brenda's work and dedication to our partners and wish her the best in her future endeavors.
Quality & Performance Update
Check out the new Care Navigator Report!
Overview
The former Opportunity Report has been transformed into the new Care Navigator Report (CNR).  This new report focuses on ER high utilizers, with the addition of possible coding opportunities for Diabetes, Prediabetes and Hypertension.   The report contains a summary overview tab along with several details tabs that include drill down buttons that allow different views to your data.
What's in it? 
The CNR contains the following four report tabs, representing results over a 12-month time frame – for the current release, results reflect CY2021:
– This report provides an aggregated overview of your practice's:

ER high utilization results, and
Potential coding opportunities for diabetes, prediabetes, and hypertension.
This tab also includes important notes and FAQs about the CNR, as well as summaries of the individual report tabs.
ER High Utilizers – This report provides detailed patient information for your practice's active ACO members who had five or more ER visits in the measured time period. Patient-level details include demographic information, ER visit count, attributed PCP, Health Home records, and care manager information (if available).  This report can be filtered by "Health  Home + Eligible", "Pediatric Population", "Top 10%", "5+ conditions", and "HARP Eligible".
ED Details – This report provides ER visit information for your practice's identified ER high utilizers. Visit-level details include servicing facility, diagnosis, visit reason (when no diagnosis is available), and emergent status.  This report can be filtered by "Preventable ER Visits" and "ER Visits in weekday".
Coding Opportunity – This report identifies patients who have a medical test indicating that they are "at risk" for, or could be medically vulnerable due to, three medical conditions but have no diagnosis for the condition during the measured time period:

Hypertension – as determined by reported blood pressure results,
Diabetes – as determined by reported blood test results, and
Prediabetes – as determined by reported blood test results.
This report can be filtered by each condition separately.For more information about the measure criteria for these conditions, please contact the ACO.
Where can it be found? 
The CNR is now available in your practice's ADK Share Portal folder under 'Opportunity Report/CNR_Your practice name'. Each organization has an authorized individual with access to the ADK Share Portal who can download the report. Please contact the ACO if you do not know who has access at your practice.
Feedback Encouraged!
As always, we would greatly appreciate your feedback on the revised report format and contents. Please let us know whether you find the report useful and how we can improve it in the future.  Feel free to contact Lilian Wu or Brenda Stiles with any feedback, questions, or concerns.