ADK ACO/AHI Membership Transfer
Over the past several years, the Adirondacks ACO has had a strong collaborative relationship with AHI, supporting population health efforts across the region.  These efforts included the Adirondack Medical Home Pilot and the NYS DSRIP Program, as well as a myriad of other activities that have supported providers and patients across the region.
In early 2020 the two organizations began to look at operational efficiencies that would ultimately avoid duplication and more closely align our regional initiatives.  Two examples of these operational efficiencies are a combined "virtual" data team that brings the expertise of both organizations together to analyze data that will support improved performance, and a shared CEO providing consistent leadership for regional population health initiatives.
To best support these efforts, on March 1, 2021, CVPH and HHHN transferred their sole membership in the Adirondacks ACO to AHI to create a more aligned governance model and establish one vehicle to advance population health initiatives in the region.  AHI has five-member organizations – they are CVPH, HHHN, Glens Falls Hospital, Adirondack Health, and St. Lawrence Health Systems.  Overall governance for the ACO will be equally shared by the four members who are participants of the ACO, excluding only St. Lawrence Health Systems.   AHI and the ACO will maintain their own Boards focusing on their unique work in the region, with broad representation across participating provider organizations.
We have developed an FAQ – which can be found HERE.
If you should have any additional questions, please feel free to reach out to either Eric Burton, Interim CEO – eburton@ahihealth.org or Karen Ashline, AVP – kashline@cvph.org.
 ADK ACO Board Member Changes
Please join us as we show our appreciation for our outgoing ACO Board Members.  The following regional stakeholder representatives have dedicated countless hours of their time and expertise to the population health initiatives in the region over the past 8 years.
Dr. John Rugge, Hudson Headwaters Health Network, a founding ACO Board Member serving from 7/25/2013 – 3/1/2021, and as Board Chair from 1/1/2017 – 3/1/2021.
Dr. Tucker Slingerland, CEO, Hudson Headwaters Health Network, a founding ACO Board Member serving from 7/25/2013 – 3/1/2021
Dianne Shugrue, CEO, Glens Falls Hospital, a founding Board Member serving from 7/25/2013 – 3/1/2021
Sylvia Getman, CEO, Adirondack Health, served on the Board from 7/21/2017 – 3/1/2021, and as Board Vice-Chair from 3/7/2017 – 3/1/2021
Patti Hammond, Vice President, Physician Practice Management, Glens Falls Hospital serving from 6/19/2017 – 3/1/2021
To support our continued population health initiatives, please join us as we welcome new ACO Board Members –
Dr. Darci Beiras – joined the Board on 11/10/2020 and is the Chief Medical Officer for Adirondack Health.
Dr. Kevin Gallagher – joined the Board on 3/9/2021 and is the Chief Medical Informatics Officer for Hudson Headwaters Health Network
Ann Marie Hatch – joined the Board on 3/9/2021 and is the Senior Director of Physician Practices for Glens Falls Hospital.
Robert Laba – joined the Board on 3/9/2021 and the Chief Financial Officer for Adirondack Health.
Craig Letourneau – joined on 3/9/2021 and is the Controller for Glens Falls Hospital.
Citizenship Criteria

The ADKs Board of Managers recognizes that to continue to improve quality and patient engagement it is crucial that each network provider is an engaged and active participant. Our 2021 Citizenship Criteria focuses on quality, care coordination, provider and staff engagement, and compliance. Organizational performance on Citizenship Criteria will impact 30% of the allocation of your shared savings or risk pool.
Opportunities to participate and meet your 2021 citizenship criteria in March:
Submit your Quality Improvement projects – due in March, please send to mmurphy2@cvph.org
Attend the BSNENY and ADK ACO Collaborative – With Amy Reilly and Deborah Ingerson on 2021 BSNENY incentives, April 28, 2021 at 12:15 – 1:00 pm  Click here to join the meeting (be sure to sign the attendance sheet)
Attend the Practice Transformation meeting, contact Louann Villani, lvillani@ahihealth.org
Click here  for a list of the 2021 Citizenship Criteria with information on opportunities to meet the criteria.
2020 was the second year Citizenship Criteria was evaluated as part of overall performance and the first year that the criteria went beyond required contractual elements. The results of the 2020 Adirondacks ACO Citizenship Criteria:
Quality: all ACO and Northwinds providers met the criteria except the proof of gap closures

Care Coordination: all ACO and Northwinds providers met the criteria

Engagement: A few ACO participants and Northwinds participants did not attend the Provider Meeting and some ACO participants did not participate in quality meetings.

Compliance: All ACO participants met the criteria and some Northwinds participants did not
Each participating provider will receive a report documenting their performance on the 2020 Citizenship Criteria. The Adirondacks ACO Board of Managers reviewed the overall Provider Citizenship Criteria summary for 2020 and decided to use 2020 as a learning year for adherence to this Citizenship Criteria and hold Providers harmless from the potential impact to shared savings/losses. They recognize that our providers have experienced extreme challenges due to COVID-19 and this was the first year that Citizenship could impact up to 30% of each participating providers' shared savings.
Quality & Performance Update
2020 Quality Data Collection a Success
The ACO Data Team and Quality Leads had another successful year abstracting data for the Medicare and Commercial contracts. Data abstraction began the first week of January and was completed on February 19, 2021, with over 4,600 charts abstracted. The data team was able to validate the data for missed opportunities and completeness, before submission to Medicare. The results of our Medicare performance were pleasingly positive given the hardships experienced in 2020. The overall Medicare performance will not be finalized until late summer. The Commercial results remain tentative, as claims run out across the commercial payers is variable, with final results expected in June.
We want to take a moment to thank everyone who was involved in data collection for the ACO: Jeannie Reynolds, Mary King, Julia Girard, Erin Dunn, Abby Mowka, Rebecca Clarke, Christine Wright, Amanda Whisher, Kate Williams, Melissa Joyce, and Kate Pabst. We would not be able to complete such an undertaking without your assistance.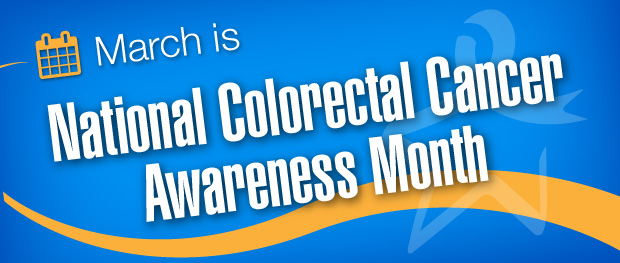 Quick Facts:
Colon Cancer is one of the "most preventable yet least prevented" cancers in the US.

Colon cancer is the second leading cause of cancer deaths in men and women over 50

Colon Cancer has no obvious signs or symptoms in the early stages
Prevention is the key to ensuring our patients are being screened appropriately but also relates to our overall quality scores.  The ADK ACO has seen significant improvements in workflows, appropriate screenings, and referral loop closure due to your continued efforts in meeting the NYS PCMH Standards and transformation efforts.  One of the barriers which are noted in many of the patient charts during data abstraction is "Patient refused colonoscopy", this is an improvement since this is noted it was addressed during a visit but what options were provided to the patient/caregiver for colorectal cancer screening?  Here is an opportunity for your practice to develop a tool or use educational tools preprinted that are easy to understand and provides a guide to the different options that are available to screen for colorectal cancer screening.  NYS PCMH standard, KM 24 Shared Decision-Making Aids is as follows:
"The care team has and demonstrates the use of, at least three shared decision-making aids that provide detailed information without advising patients to choose one option over another. The care team collaborates with patients to help them make informed decisions that align with their preferences and values. Helping patients understand their health condition and engaging them in shared decision making helps build a trusting relationship."  
If you meet this standard you would receive 1 credit.  This is a great opportunity to not only engage the patient/caregiver it allows any of your clinical staff to lead the conversation and provide follow-up if the patient/caregiver would like time to think about the options.
Here are the five different testing options that meet compliance for colorectal cancer screening which could be placed in a pamphlet or card to be given to the patient/caregiver during your discussion.
Fecal Occult Blood Test (FOBT) during the measurement period
Flexible sigmoidoscopy during the measurement period or the four years prior to the measurement period
Colonoscopy during the measurement period or the nine years prior to the measurement period
FIT-DNA (Cologuard)during the measurement period or the two years prior to the measurement period
CT Colonography during the measurement period or the four years prior to the measurement period
Since we just finished our data abstraction for 2020, despite COVID 19, the ADKs ACO overall colorectal cancer screening rate for Medicare was 76.27% which was an 8% increase over our 2019 performance.  Congratulations on the incredible work during such a trying time!
Pediatrics for an Equitable Developmental Start (PEDS) Learning Network
Learning Collaborative Series #3
Establishing the optimal telehealth strategy for your pediatric practice
Tuesday, March 30, 2021 @ 1pm – 2pm
Participants will learn how to identify and establish the ideal telehealth program for their practice. While there is certainly no single optimal telemedicine platform, this session will help practitioners think about a patient-focused approach to using technology and developing a program that creates a favorable telemedicine encounter for the patient.
Trauma-Informed Care I: Creating Environments that Heal – Training Resources BRIEF/NYAPRS Trauma-Informed Care Series:
Trauma-Informed Care I: Creating Environments that Heal
Thursday, April 15, 9:00 – 10:30 am
Wednesday, April 28, 1:00 – 2:30 pm (repeat)
Trauma-Informed Care II: Program Implementation
Thursday, May 20, 2021⋅9:00 – 10:30am
Wednesday, May 26, 2021⋅1:00 – 2:30pm (repeat)
Details
Social Work and Licensed Mental Health Counselor (LMHC) CEU's offered.
In advance of the training, a Zoom link will be sent out to all registrants.
Free for Essex County service providers and community members through BRIEF.