Contract & Network Update
On behalf of Adirondacks ACO's Board of Managers, I want to let you know that Karen Lee has resigned her position as CEO with Adirondacks ACO to undertake a new opportunity with Citizen Advocates as Chief Financial Strategy Officer. Her last day is today, September 18.
We are deeply grateful to Karen for the enormous progress she has made working with our seven commercial and Medicaid health plans. She is a deal maker and relationship builder. It is a testament to Karen's skills that, while she was negotiating increasingly complicated contracts and addressing contractual disparities, she was simultaneously building stronger partnerships with our payers. Her commitment to the concept of whole person care resulted in forging a new and unique relationship between Northwinds Integrated Health Network and Adirondacks ACO. During Karen's tenure the Adirondacks ACO team has grown with the express purpose of being better able to support our provider network realizing shared savings and improved quality with a focus on sustainability of care and access for our region.
Karen began serving as the Vice President of Finance and Strategy for Adirondacks ACO in February 2018 in a shared role with OneCare VT. In January 2019, she became Interim CEO and then quickly stepped into the CEO position.
We look forward to continuing to work with her and have the benefit of her expertise as we develop our partnership with Northwinds.
The Adirondacks ACO Board of Managers, in partnership with Adirondack Health Institute's Board of Directors, is pleased to announce that Eric Burton will serve as the Interim Chief Executive Officer of Adirondacks ACO effective Friday, September 18th.  Eric will continue to serve as CEO of Adirondack Health Institute (AHI).
Eric is a health care financial and operations leader with more than 25 years of experience. He joined AHI in April 2016 as Chief Financial Officer and was appointed CEO in January of 2018 after serving as Interim CEO for six-months.  He came to AHI from Hometown Health Centers in Schenectady, NY where he held the positions of Chief Operating Officer and Chief Financial Officer overseeing a successful financial recovery plan for the organization. Prior to that Mr. Burton was Chief Financial Officer of Hudson Headwaters Health Network in Queensbury, NY, and Director of Finance for McClellan Health Systems in Cambridge, NY.
The respective boards are pleased that Eric has agreed to serve in this capacity as Adirondacks ACO and AHI have the shared purpose of creating a sustainable rural model of care and improving the health of our community members.  The boards also feel this interim step will help to streamline the collaboration underway between Adirondacks ACO and AHI, positioning the organizations to serve the region in population health and value-based payment initiatives for years to come.
We want to thank Karen and wish her the very best.
If you have any questions or concerns about this transition, please reach out to Eric Burton or Karen Ashline.
John Rugge, MD
Adirondacks ACO Board of Managers, Chair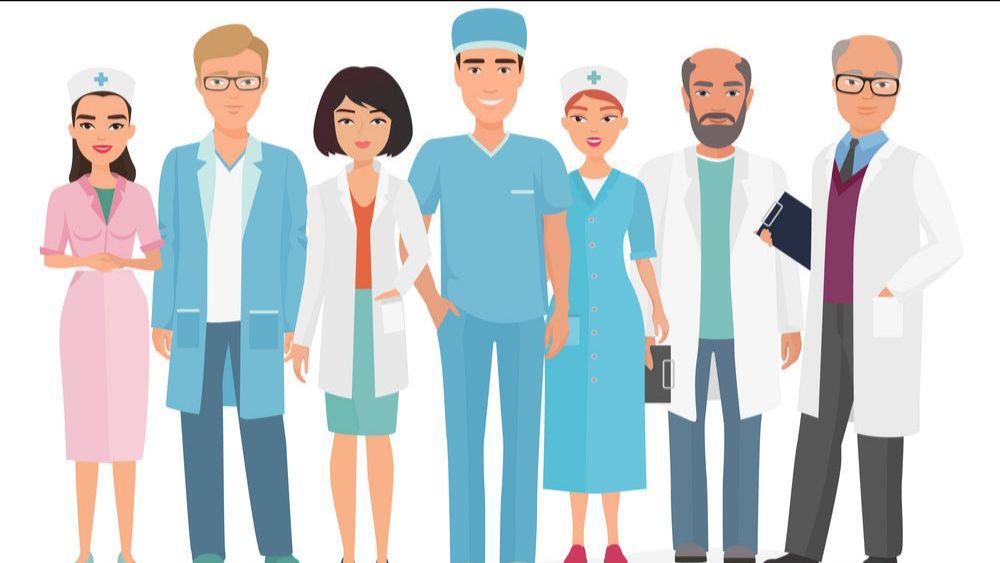 Join us for the Adirondacks ACO Provider Meeting!
When: Thursday, October 22, 2020
Where: Virtual
Join us for a conversation about our network's performance, our 2021 strategy and other important updates. This is an opportunity for Adirondacks ACO and Northwinds providers, practice managers, and organization senior team members to meet (virtually) to engage with each other and Adirondacks ACO staff, hear about our accomplishments and have input into our future strategy.
**We will be sending out an invitation next week with a link to sign up**
2019 Shared Savings Overview
Adirondacks ACO is happy to say our collective ACO and Network Provider efforts allowed us to receive $1.8 million in shared savings for calendar year 2019. Thanks so much to our network as this clearly shows the excellent work that you do with your patients every day. This is our second year of shared savings. In 2018 our network shared $1.27 million in savings from our commercial and Medicaid contracts.
The actual 2019 total savings across all payers was an incredible $5.15 million. Each of our value-based contracts has a different potential for upside savings and downside risk so that savings is the collective result of six contracts with savings/quality payments and one with shared loss.
For the first time, Adirondacks ACO generated saving in the Medicare Shared Savings Program. Although we were not eligible to receive the savings we did generate $229,305 which is a big turnaround from last year when we were over benchmark by $2,352,933.
We have already distributed the 2019 savings accounting for 100% successful performance in our newly deployed Citizenship requirement, PMPM Hospital and Primary Care distribution, and funding of the ACO budget.  Earlier this year we were able to distribute additional savings from 2018 as Adirondacks ACO was under budget allowing for more funds to flow directly to our providers. We expect a final 2019 distribution in the next 6 months upon which is due to the successful application and execution of our Paycheck Protection Program Loan.  Thank you again for your great work and continued focus on quality and care coordination allowing for a successful 2020 result!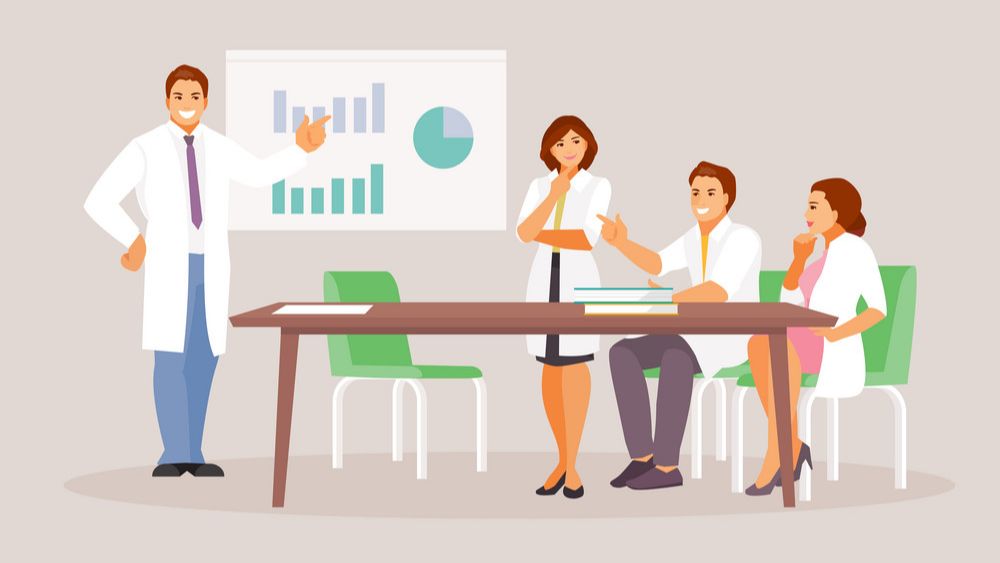 2021 Contracting Strategy
Given the wide range of potential value based arrangements, Adirondacks ACO has developed our 2021 contract strategy – a common framework – for working with our seven commercial and Medicaid payer partners across our region. As an ACO we have long realized that working with seven plans is complicated. There is variation across the agreements with regard to quality and savings targets, risk and savings opportunities, administrative terms, and populations. And now we have the unknown impact of COVID-19 on medical expense and quality performance.
Our contracting approach for 2021 will focus on the areas of Financial, Quality/Data, and Network/Community. Our overarching strategy for finance will emphasize maximizing provider incentives and payments while mitigating risk. For quality and data we will be working to align the payers and reduce the administrative burden for providers. For network and community we will focus on maximizing attribution and new payment models and expanding support for Community Based Organizations and Mental Health and Substance Use Disorder provider integration. In all focus areas our key tenets will be mitigating the impact of COVID-19 and laying the groundwork for 2022 to increase access to savings with appropriate risk tolerance at a total ACO Value Based Program level.
We will be discussing this in more detail at our Provider Meeting on October 22 or you can reach out to Kelly Lange.
September is National Suicide Prevention Month
The month of September is welcomed by mental health advocates, survivors, and prevention organizations in the region as a time to bring extra awareness and collective strength around this challenging topic. Studies and surveys show that due to the Coronavirus pandemic, people are reporting higher rates of suicidal ideation due to stress, anxiety, and increased isolation. More than ever, it's critical that all of us are aware of the prevalence of suicide in the community, know how to recognize the warning signs for suicide, and understand how to help someone when they are struggling with suicidal thoughts effectively. In our region, the demographics for at-risk individuals are generally middle-aged males, but with the isolation of COVID-19, the at-risk population is shifting towards the elderly population.
Community Impact and Outreach
Essex County has seen crisis outreach work increase over 85% from June 1 to September 1 of this year compared to last year. Working together, Mental Health Association in Essex County. INC (MHAEC) and Essex County Mental Health Clinic (ECMH) offer the 24/7 Hopeline. They have been able to meet the increased demand through peer specialists who are skilled in providing screenings to identify suicidal ideation, offering support, and referring to a licensed clinician. MHAEC and ECMH have gone a step further to assist people in crisis by partnering with law enforcement. Essex County Deputies and NY State Police have been trained in crisis intervention techniques and working together the partners have created the Essex County Law Enforcement Mental Health Referral System. This is a web based system that law enforcement uses to send a referral to the mental health agencies to get community members the support that they need quickly.
Many providers in the Northwinds network are seeing an increase in the need for crisis services. For more information on county statistics, visit NYS Health Connector.
What Are the Warning Signs?
Conditions like anxiety, depression, and substance use can increase the risk of suicide
Individuals experiencing suicidal thoughts may have a change in behavior or start to show entirely new behaviors, including increased use of drugs or alcohol, withdrawing from activities or events, isolating from friends and family, beginning to sleep either more or less than usual, or expressing agitation and anger.
Other indications include giving away possessions, negative self-talk, contacting people in their life to say goodbye, or having odd conversations, searching online for methods to end their life.
Click HERE for a complete list of the risk factors and warning signs.
How to Outreach During COVID-19
Providers across our region took quick action during the NY Pause to quickly implement telepractice for all aspects of care. Although, at times, frustrating for practitioners and patients, the evidence is showing that mental health screenings via telehealth can be as effective as a face to face encounter.
Click HERE for the Zero Suicide Institute's Telehealth and Suicide Care resources
Click HERE for information on connecting with a Northwinds Provider
How Can I Intervene If Someone I Know Is Suicidal?
Anyone can help prevent suicide, no matter your experience or background. If you notice someone expressing behaviors that may indicate they are feeling suicidal, it is critical to address it – no matter how uncomfortable the conversation may feel. Not intervening when someone you care for is expressing suicidal thoughts can place them at a higher risk of attempting suicide. It merely requires reaching out, asking questions, and assisting individuals in connecting to the right resources.
For a list of full resources, click HERE
If you or someone you know is struggling with thoughts about suicide, there is hope. Contact the National Suicide Prevention Lifeline at 1-800-273-8255, or contact the Crisis Text Line by texting TALK to 741741.
Together, we can make a difference.
Quality & Performance Update
2019 Medicare Shared Savings Program (MSSP) Quality Results
In 2019, Adirondacks ACO providers improved quality and generated $229,305 in the total cost of care savings.  Our quality performance improved from 84.73% in 2018 to 93.69% in 2019. Adirondacks ACO received the following scores in the four MSSP quality performance areas:
Patient/Caregiver Experience: 17.7 out of 20 points
Care Coordination/Patient Safety: 6.35 out of 8 points
Preventive Health: 11.25 out of 12 points
At-Risk Population: 5.5 out of 6 points
Three out of the four measures in the Care Coordination/Patient Safety domain improved significantly from last year, so we earned bonus points that brought our score up to the maximum of 8 points.
Measures, where we have room for improvement, include the Patient/Caregiver Experience – CAHPS: Stewardship of Patient Resources and Preventive Health – Colorectal Screening.
CMS converted some of the 2019 measures to pay for reporting due to significant changes identified within the measurement specifications. They are considering the following changes for 2020 Quality performance due to COVID:
Proposing to waive the requirement for ACO's to field a CAHPS survey and provide automatic full credit for the patient experience measures for 2020.
CMS is seeking comment on an  alternative scoring methodology approach under the extreme and uncontrollable circumstances policy for 2020 only
CMS is proposing significant changes for 2021, including reducing the number of measures from 23 to 6.
Adirondacks ACO will be commenting on these proposed changes. If you have any questions, please reach out to Brenda Stiles.
Data Update
New Adirondacks ACO Secure Portal
The current Citrix environment that CVPH uses for our Adirondacks ACO Portal is being replaced over the next few weeks.  In order to continue to provide you with access to information related to PMPM payments, quality reports, gap in care lists, CVPH has created ADKSharePortal to allow for sharing information in an enhanced secure environment.
When accessing ADKSharePortal you will be required to log in and authenticate before you can access the your folders.  As we migrate users, we will be in contact with you to provide tools and training materials on how to access the new environment.
If you should have any questions regarding this information, please reach out to Melissa Joyce, ACO Support Specialist II.
Resources for Providers & Non-Profits

US ECHO MOLST + eMOLST – A "Telementoring" Approach to End-Of-Life Care Education
Do you have questions about the MOLST (Medical Orders for Life-Sustaining Treatment) process and form? Are you preparing for a second COVID-19 wave and want to ensure your patient's end-of-life preferences are honored? Please consider attending ECHO MOLST + eMOLST. The Extension for Community Healthcare Outcomes (ECHO) MOLST + eMOLST clinic series kicks off on September 17, 2020. Weekly video conferencing clinics are held via Zoom on Thursdays from 12:00 – 1:00 pm ET.
To learn more about the ECHO model and its history, visit echo.unm.edu. For more information on ECHO MOLST + eMOLST, including objectives and who should attend, visit molst.org/training/echo. Interesting in enrolling? Click the link below.
For more information or to register, email Meg Greco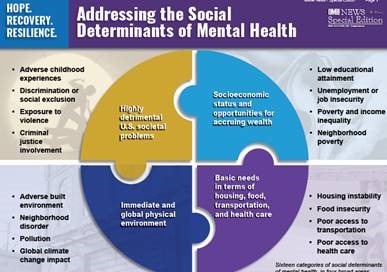 This edition discusses a new White Paper by OMH on Social Determinants of Mental Health – societal inequities in living conditions affecting access to health care among segments of our state's population.
OMH News is published for people served by, working, involved, or interested in New York State's mental health programs. If you would like to receive email notification of new issues, subscribe to the OMH newsletter announcement list at: https://omh.ny.gov/omhweb/listserv/newsltr.html
Webinars & Training's
Adirondacks ACO & BSNENY – Rewarding Quality Patient Care
When: October 14, 2020, at 12:15 PM – 1:00 PM
What: Topics to include:
Introduction BSNENY team
What is HEDIS – importance from the plan and provider perspective – How this aligns with ADK ACO
Incentive Opportunities

Pay for Performance
Pay for Outcomes

Questions
How to sign up: For more information, email Brenda Stiles. Please click HERE to be brought to the meeting.
A PEDS Learning Network -Pediatrics for an Equitable Developmental Start (PEDS) Learning Network Launch
When: Thursday, September 24, 2020, at 10:30 am (1-hour program)
What:  The PEDS Learning Network connects and supports New York State pediatric primary care practices in their pursuit of health equity via interventions that enhance and promote healthy development, address unmet social and developmental needs, and strengthen families.
Keynote Speakers: 
Wilma Alvarado-Little, MA, MSW
Associate Commissioner, NYS Department of Health
Director, Office of Minority Health and Health Disparities Prevention
How to sign up: Please register HERE
AHI Leadership Summit & North Country Telehealth Conference
2020 Two-Week Virtual Learning Symposium –
Uniting the Future of Population Health and Virtual Care
When:
Week 1 (September 21 – September 25) North Country Telehealth Conference
Week 2 (September 28 – October 2) AHI Leadership Summit
**Daily one-hour sessions at 10:00 am and 2:00 pm.
What: Topics to include:
Major findings of Adverse Childhood Experiences (ACEs)
Identify physiologic mechanisms of stress response
Intersection of ACEs and trauma and response
Primary resilience factor for individuals who experience high adversity
How socioeconomic levels and environmental conditions may influence patient perception of health and treatment
How to sign up: To register, email: Molly Lawrence, ECHO Coordinator, Essex County Health Department, Mary.Lawrence@essexcountyny.gov
SAMHSA's 2020 National Recovery Month Webinar Series
When:
September 3: Integration of Medication-Assisted Treatment in Treatment and Recovery Support
September 10: SAMHSA Transforming Lives Through Supported Employment
September 17: Communities Supporting Recovery
September 24: The Importance of Integrating Recovery Support Services: The Certified Community Behavioral Health Clinic Model
What: National Recovery Month is a national observance held every September to educate Americans that substance use treatment and mental health services can enable those with mental and substance use disorders to live healthy and rewarding lives. Now in its 31st year, Recovery Month celebrates the gains made by those living in recovery.
How to sign up: For additional information or to sign up, please visit SAMHSA's Nation Recovery Month page